Women's Ministry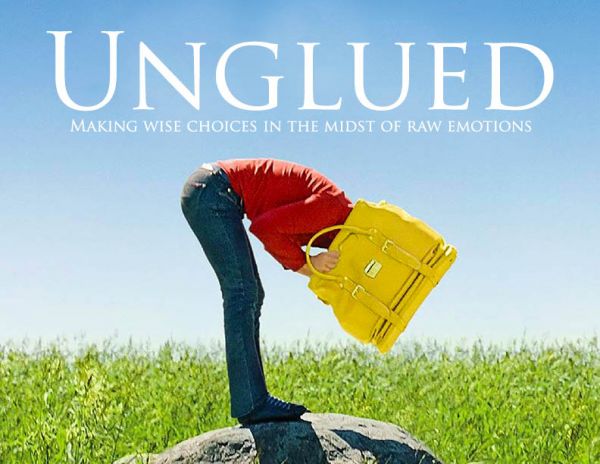 WOMEN'S TUESDAY NIGHT GROUP STUDY through April 2!
Unglued - Making Wise Choices in the Midst of Raw Emotions by Lysa TerKeurst

Filled with personal examples and Biblical teaching, Unglued will equip you to:
Make your "unglued" emotions work for you and not against you.
Help you identify what type of reactor you are and how to significantly improve your communication.
Give yourself grace - progress wrapped in grace.
Tuesdays through April 2, 7:00 - 8:30 PM
PLACE: Granite Creek Sanctuary
BOOK COST: $18
Sorry, no childcare is available.

---
WOMEN'S FRIDAY MORNING BIBLE STUDY
To Live is Christ Study by Beth Moore
Friday mornings, 9:15 - 11:15 am.

PLACE: Granite Creek Sanctuary, bring snacks to share.
TIME:

Fridays, 9:15 - 11:15 AM
Sorry, no childcare is available.
---
---
---
GRANITE CREEK MOMS GROUP - 1st & 3rd Friday mornings, 9:30 a.m. - 11:30 a.m. Join us! Next meeting is Friday, March 15.

MOMS GROUP is a group for moms of preschoolers and home-schoolers, with a great time of study, support, ideas and inspiration. Meeting in the Creekside Room at Granite Creek.
JOIN OUR FACEBOOK "Granite Creek Moms Group," Click here for link to Granite Creek Moms Group and join Granite Creek Moms Group for details and connections.
Email jenniferj@granitecreek.org or go to the facebook site for more info.
---
D.O.T.S.
Women at Granite Creek are lovingly called DOTS (Daughters Of The Savior, that is!)
Here at Granite Creek, our passion is to help DOTS make connections…
· In growing in our love for Jesus, His Word and prayer
· In building new DOTS friendships
· In reaching out to others in our community with the love of Jesus
DOTS Mission verses:
Teaching Women to:
"Love the Lord their God with all of their heart, soul, mind and strength and to love their neighbor as themselves." - Luke 10:27
Living Jesus' Great Commission:
19 Therefore go and make disciples of all nations, baptizing them in the name of the Father and of the Son and of the Holy Spirit, 20 and teaching them to obey everything I have commanded you. And surely I am with you always, to the very end of the age." - Matthew 28:19, 20
We look forward to connecting the DOTS with you!