Get Connected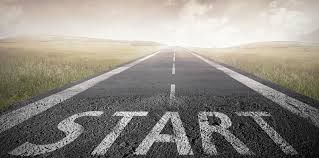 How do I get connected to find out what's going on at Granite Creek?

Sign up for Granite Creek This Week email, go to this link & subscribe with your name and email: click here.
Check out the website Blog, http://www.granitecreek.org/latest-posts/ which is updated regularly with current events and happenings.
We regularly offer three classes to help you get connected at Granite Creek, grow as a follower of Christ, and find a place to discover and use your unique gifts. Completion of the 101 Class is required to serve in any of Granite Creek's ministries.
GRANITE CREEK 101 - Next class to be scheduled
Introduction to the Granite Creek Church Family
Get to know us! Discover what Granite Creek offers to help you get to where you're going, who we are, and how you can get equipped and connected. This class is offered in two parts, with coffee and snacks on Wednesdays. Meet some of our pastors and meet some new folks, too!
GRANITE CREEK 201 - Wednesdays, April 24 & May 1, 6:00 - 7:30 p.m.

Spiritual Growth and Maturity
Learn four spiritual habits that will foster continual spiritual growth, and transform your life. This class is offered in two parts, on Wednesdays, 6:00 - 7:30 p.m.
GRANITE CREEK 301 - Wednesdays, May 8 & May 15, 6:00 - 7:30 p.m.
Discovering My Gifts and Talents
The Bible teaches that everyone is a minister - uniquely created to serve God and others. Discover the gifts and abilities God has uniquely given you through the Myers-Briggs Personality Inventory and a Gifts & Talents Questionnaire. Explore opportunities to serve and grow at Granite Creek.
This class is offered in two parts, on Wednesdays, 6:00 - 7:30 p.m.
Register for a class at the Info Center, or note your interest on the "Connection Card" in your weekly bulletin and drop it in the offering, call the church at (909) 625-4455, or email Pastor Janie at janie@granitecreek.org.
_________________________________
FYI - Best Free Bible Apps for phone, tablets or computers!

When Pastor Josh says pull out your Bibles, you can pull out your iPad or phone and follow along.

The Bible App for Smartphones and Tablets

This free Bible App from YouVersion is a great Bible app, available for smart phones and tablets. Use the reading plans to keep you accountable for daily Bible reading.
Another great Bible app is called Bible Gateway. Both are free.
Ask about our free wi-fi at the Info Center.

And if you are driving, working out, or just don't feel like reading, you can listen to the audio versions. All for free!

You can easily change from one version to another, and it is easy to search for that verse you can't remember. Also good for word searches, such as looking at all the verses on "heaven" or "love" or "mercy" or "wisdom."

Download at least one version for using when you are not in a wifi area. NASB (New American Standard Bible) and NKJV (New King James Version) as well as NIV (New International Version) are good study Bibles. The Message Version and The Living Bible are more of a paraphrased version than a word-for-word translation, and are great for listening while driving, or when you want to get a big overview of a chapter or book.



The Bible for Kids app

The Bible for Kids app was created by the YouVersion team. It's FREE. It's a very user-friendly and fun, interactive way to get kids to learn Bible stories. It's like an animated flannel-graph, with a voice reading the story to you.

Click on different parts of the picture and the elephant snorts or Noah sends a dove off the ark.

________________________
Online: Visit the www.biblegateway.com website. It has tons of versions and is easy to use. You can search in the same way as the Bible app, by book of the Bible or a word search.

Ask for our wi-fi password at the Info Center.

Check it out!